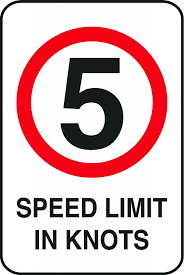 The use of excessive speed in the estuary is a serious and dangerous problem causing damage to boats, pontoons and even capsizing the waka amas.
The estuary is a busy waterway with a number of organisations from rowers, kayakers, waka ama's and other boaties sharing it.
Recent events have been witnessed and recorded along the river by other waterway users and reported to the Harbour Master and Maritime NZ and these incidents relate to speed along the estuary and the resulting wakes.
Please stay to the 5 knot speed limit in all designated regions of the estuary including south of Tamaki Marine Park.
This problem is being taken seriously by the authorities and we are actively working with Maritime NZ and the other users of the river to actively promote safe and responsible boating.
These incidents are becoming more common and will potentially lead to a much more serious accident occurring so we ask that you PLEASE SLOW DOWN TO 5 KNOTS AND OBSERVE THE SPEED LIMIT and the restricted speed zones shown on the chart below.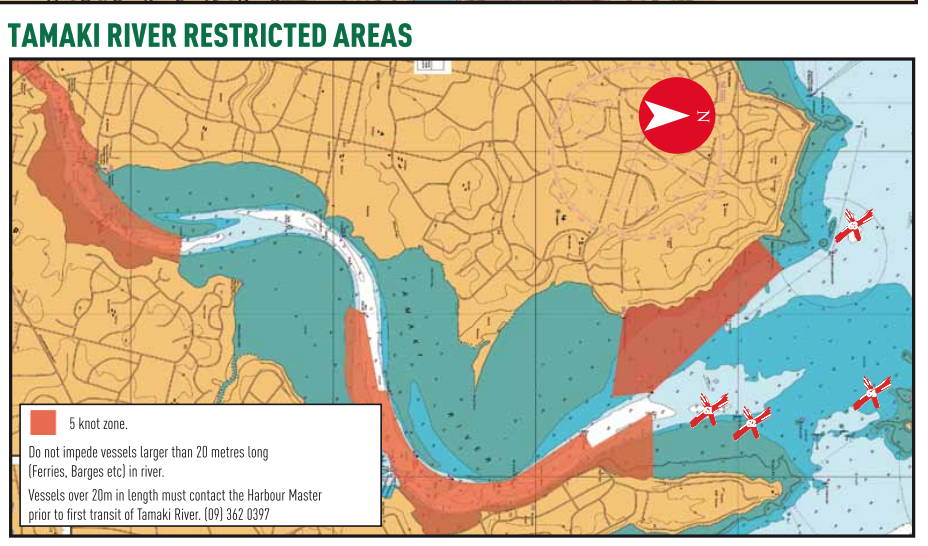 Boating Safety Code - Know Before You Go
5 simple rules to help you stay safe:
Before you go boating on our seas, lakes and rivers, get familiar with New Zealand's Boating Safety Code.
Five simple rules will help you to stay safe, no matter what kind of boat you use.
1. Life Jackets
Take them – Wear them. Boats, especially ones under 6m in length, can sink very quickly. Wearing a life jacket increases your survival time in the water.
2. Skipper Responsibility
The skipper is responsible for the safety of everyone on board and for the safe operation of the boat. Stay within the limits of your vessel and your experience.
3. Communications
Take two separate waterproof ways of communicating so we can help you if you get into difficulties.
4. Marine Weather
New Zealand's weather can be highly unpredictable. Check the local marine weather forecast before you go and expect both weather and sea state changes.
5. Avoid Alcohol
Safe boating and alcohol do not mix. Things can change quickly on the water. You need to stay alert and aware.
Make sure your boat is properly and regularly maintained, has the right safety gear on board and if it has a motor, that it has sufficient fuel.
You should not expect good mobile phone coverage in remote areas.
For emergency communications a marine VHF radio is recommended. Use channel 16 for emergencies.
406MHz distress beacons can be hired or bought. Visit beacons.org.nz
For more information about safe boating education and how to prepare for your boating experience, visit: adventuresmart.org.nz
Be safe and enjoy the long weekend
The team at Tamaki Marine Park.