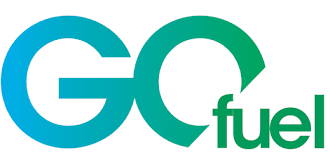 Over the winter period, petrol and diesel fuelling will be available by appointment only Monday to Friday.
To make a fuel booking please call Tom 027 227 7028.
We are continuously developing our processes to deliver the best fuelling solutions to our customers.
As such, the following changes will apply:

- When booking fuel, you need to
text/phone GOfuel as well as texting Tamaki Marine Park
to launch your boat.


- All dry stack boats must be fuelled in the water. We do not have the capacity for fuelling
in the work cradles.


- Boat owners need to be present when fuelling their boats in the water. We cannot take
responsibility for moving and fuelling your boat.


- Marina and outside stored boat customers, please phone and email GOfuel to book in a
fuelling appointment.
Gofuel Weekly Pricing (Current)
Diesel $1.42 cpl Incl
Petrol 95 $2.44 cpl Incl
To receive our 'NO FEES' discount fuel card and save on fuel for your boat or vehicle at Tamaki Marine Park - Click the button to open an account.
Enter promo code Tamaki Marine Park


You will receive a discount off the weekly-posted Tamaki Marine Park fuel prices.
Our prices are competitive!
Our fuel card can be used for your boat, personal car, business vehicles, bulk tank, and receive a monthly invoice on account.
For assistance with your fuel card or account, please call the Fuel card Team on
Ph 0800 42 83 83
• Any other enquires or questions call our Gofuel rep Tom on 027 227 7028.
Thank you from the GOfuel Team
Click below and get a Go fuel discount fuel card to fill your boat, car, business etc.
Please Enter PROMO Code – Tamaki Marine Park

You will receive our fuelcard that will tell our refueller your account number and this card also works at our other 24/7 marinas around NZ with discounts.


Please visit our website for information and to sign up NOW - It is that easy!
We will also have eftpos machine on our tanker, but opening a GOfuel account "now" will have you prepared and get you a discount fuel card that charges back to your account.


We are also working towards a more permanent 24/7 fuel facility in the future. However, for now we come to you with fuel.
Click here to download our Offer Flyer
Click here to see a map of where Gofuel outlets are located in NZ
Thanks from the GOFUEL TEAM
or 0800428383 or Call Tom 027227 7028