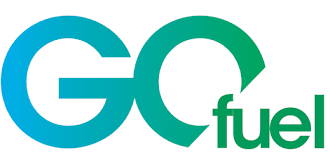 It's all Go with GOfuel
DIESEL AND PETROL AVAILABLE

FROM WEDNESDAY 25TH NOVEMBER

AT TAMAKI MARINE PARK

From 25th of November Gofuel have mobile refuelling services at Tamaki Marine Park for petrol (95 octane) and diesel directly into your vessel on land or on the pier at Marina.
Fuelling hours will be:
Friday 12 – 5pm,
Saturday & Sunday 7am – 12pm
Please book your fuel request, send us a text message on 027 227 7028 and schedule a refuel time during these hours.
Any other day outside these hours, just send us a text message with your fuel requirements and we will book you in.
To receive our 'NO FEES' discount fuel card and save on fuel for your boat or vehicle at Tamaki Marine Park - Go online now for details and open an account.
Go to
https://www.gofuel.co.nz/pages/fuel-cards


enter promo code Tamaki Marine Park

You will receive a discount off the weekly-posted Tamaki Marine Park fuel prices.
Our prices are competitive!
Our fuelcard can be used for your boat, personal car, business vehicles, bulk tank, and receive a monthly invoice on account.
For assistance with your fuel card or account, please call the Fuel card Team on
Ph 0800 42 83 83
• Any other enquires or questions call our Gofuel rep Tom on 027 227 7028.
Thank you from the GOfuel Team
Click below and get a Go fuel discount fuel card to fill your boat, car, business etc.
Please Enter PROMO Code – Tamaki Marine Park

You will receive our fuelcard that will tell our refueller your account number and this card also works at our other 24/7 marinas around NZ with discounts.


Please visit our website for information and to sign up NOW - It is that easy!
We will also have eftpos machine on our tanker, but opening a GOfuel account "now" will have you prepared and get you a discount fuel card that charges back to your account.


We are also working towards a more permanent 24/7 fuel facility in the future. However, for now we come to you with fuel.
Click here to download our Offer Flyer
Click here to see a map of where Gofuel outlets are located in NZ
Thanks from the GOFUEL TEAM
or 0800428383 or Call Tom 027227 7028