At Tamaki Marine Park we can haul your boat out and place it securely in one of the designated cradles in the hardstand area.
Our haulout trailer will accommodate boats up to 20 tonne currently and up to 60 tonnes commencing May 2020. The hardstand area is suitable for maintenance, spray painting, refits, or just long term storage. Either way we have a solution for you. Fill in the form below to get a quote.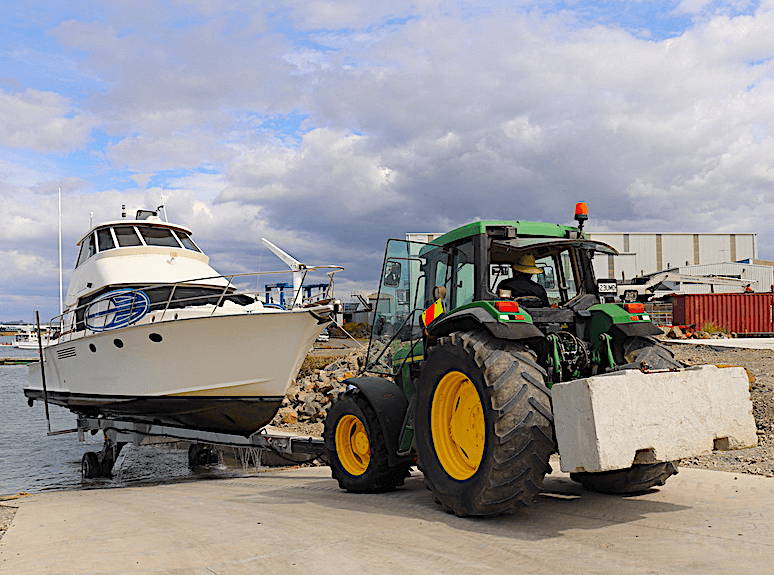 * Max length 16 metres up to 20 tonne
* Max length 25 metres up to 60 tonne *June 2020
* Haul-out trailer onsite
* Just 3 minutes from the motorway exits
* Height restriction of 8 meters on downstream bridge
* Not suited for sailing vessels
* Toilets, power and water onsite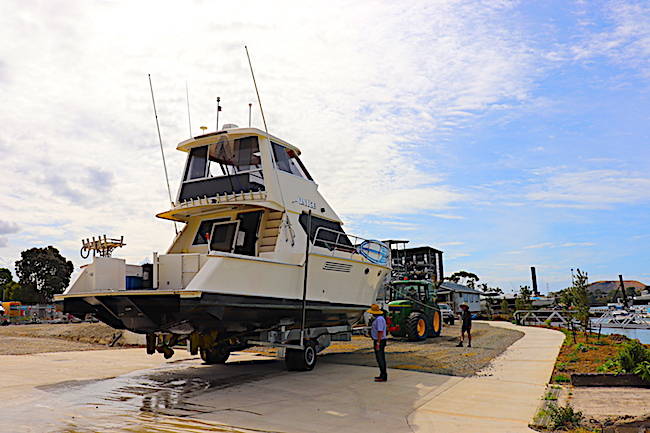 Q: How much does it cost?
A: The price varies based on the size and weight.


Q. Do you water blast the boats?
A: We water blast all boats after they are hauled out.

Q. Can I use my own mechanics?
A: Yes. Contractors must complete the induction first.


Q. Can I spray paint my boat?
A: Yes*. Please contact the office for more details.

Q. Can my contractor work after hours?
A: Yes they can.

Q. Can I get up the estuary at low tide?
A: Yes you can, the estuary has 2 metre depth.

Q: What times do you operate for haul-out?
A: Please contact to make a booking.


Q. Can you lift my boat of a trailer?
A: Yes we can in most cases.


Q. Can my boat stay permanently on the hard?
A: Yes we do have long storage areas available.
*Conditions apply.